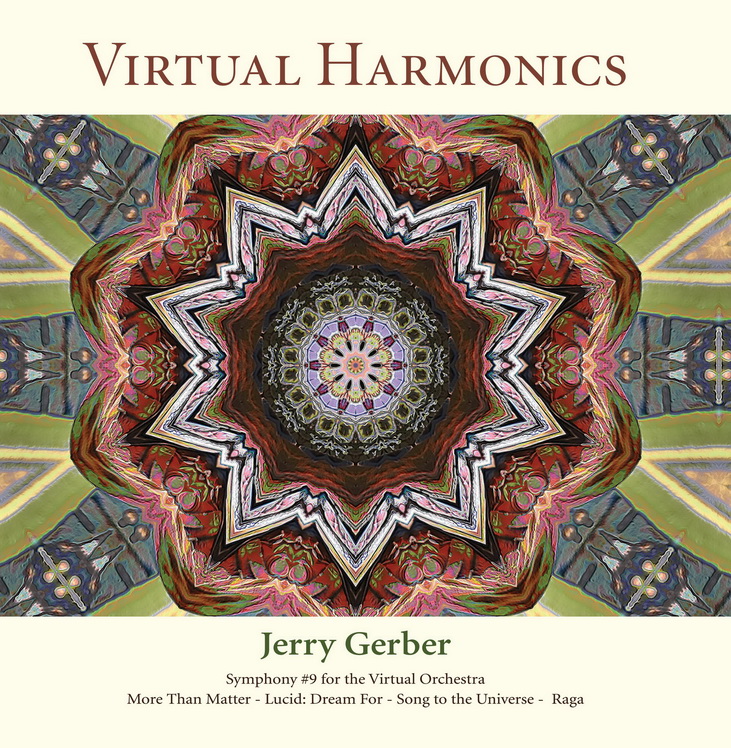 I recently had the great good fortune to collaborate on a musical poem with a terrific composer and friend, Jerry Gerber. Jerry has written nine symphonies (that I know of!) for electronic orchestras and it was fascinating to be a part of his process, up close and personal.
Jerry asked if he could score my poem, "Lucid: Dream For," which originally appeared in Works & Days Quarterly #9. It took me about a nanosecond to say yes and we were off to the races. I sent Jerry a recording of me reading the poem, then he set about composing music for it. He would send me bits to listen to and when it was finished, I came to his studio to listen to the entire piece. We went over the score section by section, discussing what the music and poetry were doing, both individually and together, with Jerry working his mixing board like technical wizard. It was an instrument filled with every sound you could imagine and many you couldn't, from gongs and trills, to strings, horns, and woodwinds. I was amazed by his mastery of the musical elements, from the percussive beat that pulsed under my words to the dreamy melodic phrases and subtle use of silence that gave new creative life to my poetry.
I love working with artists in all kinds of media, whether it is contemporary classical music, drawings, dance or jazz. A poem can express the ineffable in life, but when combined with another art form, a kind of alchemy occurs, turning each piece into something new, something that wouldn't have existed without the other. I must admit that I was a little claustrophobic in the recording booth, but it was such an amazing experience, and I feel lucky I could add my voice to Jerry's music!
Click here to hear samples "Lucid: Dream For" and Jerry's Symphony, Virtual Harmonics*. I hope you enjoy it!
*Available in download and CD.
[stripe name="Invisible Adventure" description="Virtual Harmonics CD" amount="1600″ billing="true" shipping="true" payment_button_label="Buy CD Now"]